Though I don't hold much validity towards things like astrology — religious upbringing and all — but I've always found it some what entertaining as well as interesting. I mean, we're constantly on this journey to try to figure out who we really are… and well, sometimes it's just fun to see what the universe supposedly thinks we should be.
Again. It's all just for fun.
According to the Secret Language Name system, I am a Liberated Far-off Adventure.  Now, this is all based off my birthday (June 13, 1984). So anyone else born on that same day — which the only person I could find (famous-ish) is Nery Castillo, a Mexican-Uruguayan footballer. This guy…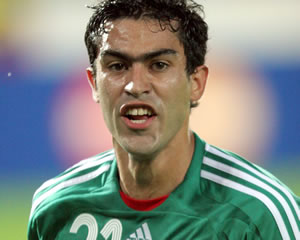 ANYWAY. Here's what SLN says about me and my birthdate twin…
Ok, well, it actually breaks it down into the date, week, month, and season… But here's the gist of it:
We're prone to accidents. Um, accidents or random illnesses? Yes.
We're seekers, absorbed in dreams of far off places. Seeker = Quaker, so yes. And definitely yes on the overactive imagination thing.
We believe that nothing is impossible and are attracted to taking risks. I can do anything!
"They are never happier when they are on the move: probing, testing, tasting and exploring the most interesting things life has to offer." Yes. (Though, "probing"?? Only in the academic/intellectual way…)
We have a clouded self-image.
We have an "undeniable" tendency to please others.
We are independent spirits.
However… According to SLN, we don't make good teachers. And you know what, I absolutely beg to differ. I just pulled out some of the things mostly that stuck out to me. They give you a lot to read through in your reports. And of course, yes, some of it rang true for me, and other parts I was sort of "ehh…" But you know, this is just for fun. So yes, I did find it fascinating. And so I checked out the reports for some of my family members…
My mom is "expressed dignity."
My older brother is "original integrity."
And my niece is "individualized fine appearance."
And if you want to find out what those mean… or, you know, get your own report… you'll just have to go to SLN.ME and find out! Tell me who you are in the comments!
I was selected for this opportunity as a member of Clever Girls Collective and the content and opinions expressed here are all my own.